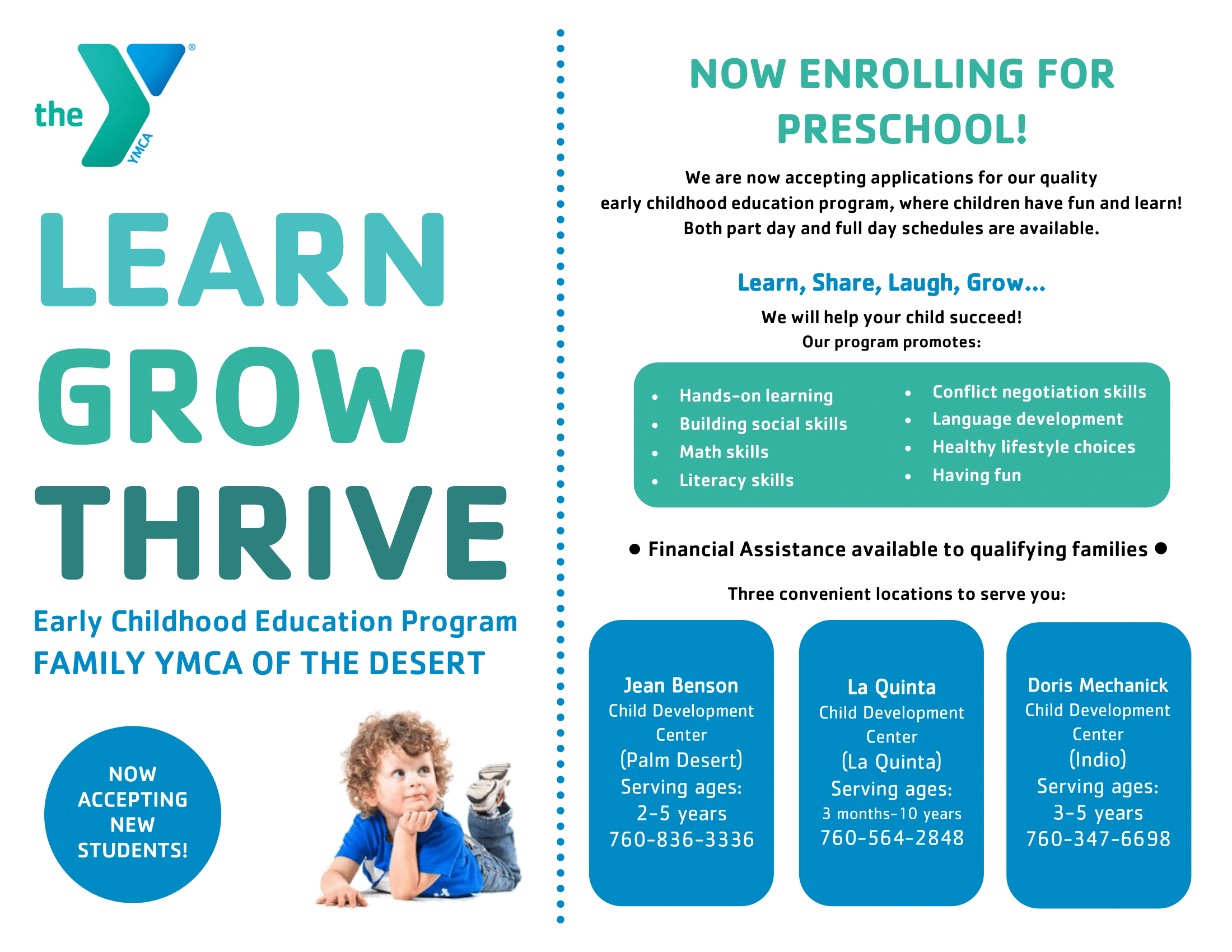 Address: 44-700 Arabia Street, Indio, CA 92201
Phone: 760-347-6698
FAX: 760-775-3606
YMCA Doris Mechanick Child Development Center offers TWO state funded programs for children between 3 to 5 years of age to meet the needs of families.

All Day State Preschool Program – 3 to 5 years of age (with older children given priority), July to June  – The California Education Code-Section 8227(e) (1) states that to be eligible to enter into agreement with the state subsidized program based on NEED and INCOME of the family, some families may have to pay a family fee based on the Child Care and Development Family Fee Schedule set forth by the State of California.

Part Day State Preschool Program – 3 to 5 years of age, September to June –   The California State Preschool Program (C.S.P.P.) consists of three hours sessions (Morning 9:00-12:00, and Afternoon 1:30-4:30). These sessions are funded through the State of California based on family size and income. Enrollment is open for the C.S.P.P. during the summer months and on a waiting-list basis, throughout the school year.
Please CONTACT US for more information
and to schedule a tour of our child development center.
---
Yuli Iniguez
Site Supervisor
760-347-6698

Robin McConnell
ECE Director